Things To Do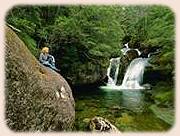 The Great Western Tiers is a protected World Heritage Area featuring a chain of mountains that holds more than 3,000 lakes.

In this ancient landscape, limestone caves lurk just below the surface and timeless valleys feature farming villages first settled in the early 1800s.

The area is popular for its walks, waterfalls, historic homes, gardens, artists and craftspeople.

Call in to Launceston's Visitor Information Centre for your copy of Treasure Trail and The Great Western Tiers

See how colonial pioneer life was lived as you tour National Trust properties along the way Entally House (Hadspen), White House (Westbury) and the Folk Museum (Deloraine).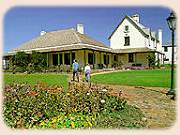 Tour the superb historic gardens of Entally House at Hadspen see the White Garden, designed in cottage garden style and the old oaks, planted in 1838.

Call in to the colonial village of Carrick, home of fine historic buildings including St Andrews Church (1848) and the ivycovered Old Mill House (1867).

Drop in to Hagley admire the town's stately colonial homes Hagley House, Cliston, Ivy Lawns and Quamby.

Find your way through Westbury's challenging hedge maze and see the display of working machinery at Pearns, Steam World.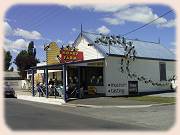 Between Deloraine and Devonport, take the delicious Cream of Tasmania tour, linking The House of Anvers in Latrobe, Ashgrove Farm Cheese, Christmas Hills Raspberry Farm near Elizabeth Town and The Honey Farm at Chudleigh.

Stroll on Westbury's Village Green and Town Common a little slice of old England.

Find a special treasure and unearth a bargain in an antique shop in Westbury, Exton and Deloraine.

The creative town of Deloraine is a major arts & crafts centre browse the galleries, which showcase the work of potters, painters, furniture makers and jewellers.

See Yarns, Deloraine's remarkable community art tapestry project, in the Great Western Tiers Visitor Centre, where the displays interpret the region's history, landscapes, rural industries and lifestyles.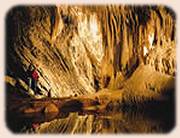 Explore underground in the Mole Creek Karst National Park. Take a guided tour of King Solomon's Cave - marvel at the glow worms in Marakoopa Cave.

Cast for a trout in highland lakes, rivers and streams expert tuition and guided tours are available from Deloraine.

South from Deloraine, drive through the Quamby Bluff Forest Reserve to a rainforest walk to the cascading Liffey Falls.

Follow the Great Western Tiers Sculpture Trail find the 15 superb sculptures dotted throughout the Great Western Tiers/ Kooparoona Niara region.

Venture off the underground pathways on a guided cave exploration with Wild Cave Tours.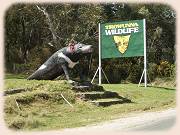 Get close to Tasmania's amazing native wildlife in the Trowunna Wildlife Park and the Devil Education Research Centre at Mole Creek.

Get off the beaten track on a 4WD tour from Deloraine or Mole Creek.

Take a picnic to the Meander Forest Reserve, south from Mole Creek walk through forest to the falls.

Drive up to the rim of the Tiers to the spectacular Devils Gullet take the short walk to the lookout point over steep crags to forests and farmlands.

information provided by: tastravel.com.au

What's on in Tasmania